Hebe
'Purple Haze'
Colourful foliage all year round.
Dense habit ideal for shaping or hedging.
Hardy and low maintenance.
Botanical name Hebe Purple Haze
Botanical name Hebe Purple Haze
Plant uses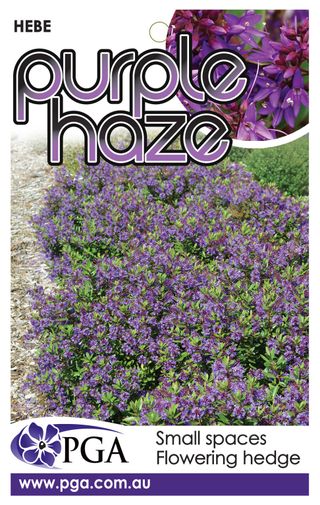 Low hedging/edging.
Suitable for small gardens or spaces.
Mass plant for low maintenance areas.
Can be grown in large containers.
General garden use.
Cultural care
Grows well in most soil types which are well draining. Low water requirements once established needing only occasional long soaks during extended periods of heat. Prune to shape in late winter and apply slow release fertiliser. Trim to shape for hedges.