DREAMERIA®
'Dream Clouds'
Masses of brightly coloured globe flowers on sturdy stems.
Long-lasting floral display, great for cut-flowers.
Pollinator friendly plant.
Botanical name DREAMERIA® Dream Clouds
Botanical name DREAMERIA® Dream Clouds
Plant uses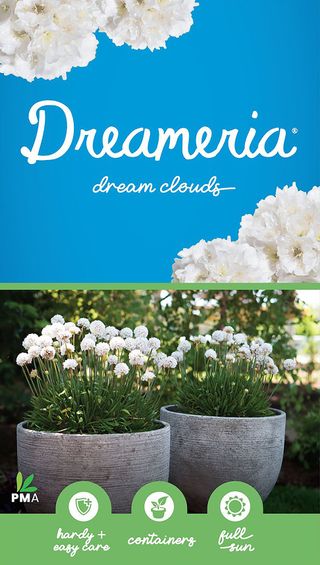 Plant in the forefront of garden beds
Low borders and edging
Beautiful container displays
Rockeries and coastal areas
Mass plant as a great ground cover
Cut flowers last well for indoor displays
Cultural care
Low to medium water requirements once established.
Tolerates dry spells but will appreciate a soak during extended dry periods.
Remove spent flower stems to encourage further displays.
Fertilise in late winter for optimum results.