Armeria
'Big Dreams'
Large flowering form. Blooms last well in floral arrangements.
Attractive tufted mound of foliage.
Water wise and pollinator friendly plant,
Botanical name Armeria Big Dreams
Botanical name Armeria Big Dreams
Plant uses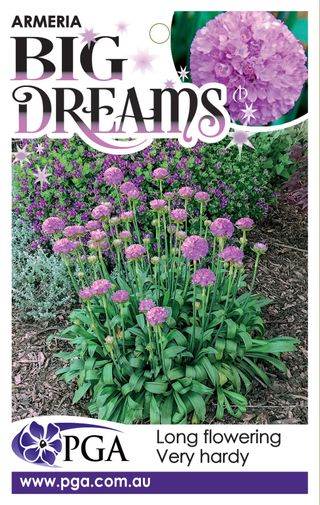 Containers, small gardens or spaces
Fast results for new gardens
Edging, rockeries or mixed borders
Mass plant as ground cover
Suitable for coastal regions
Cultural care
Grows well in full sun in most soil types given good drainage. Low watering needs once established.
No pruning required although trimming off spent flowers will encourage further flushes.
In application of a slow release fertiliser in late spring is recommended.