Hebe
'Pink Candy'
Glossy green foliage all year round.
Dense habit ideal for shaping or hedging.
Hardy and low maintenance.
Botanical name Hebe Pink Candy
Botanical name Hebe Pink Candy
Plant uses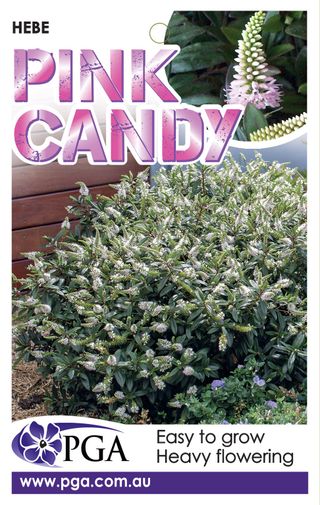 Containers or general garden use
Banks and slopes
Low hedging
Courtyard or small gardens
Informal or cottage style gardens
Coastal regions
Cultural care
Grows well in most soil types which are moist but well draining. No pruning is generally required although a light trim can be given to tidy appearance after flowering. Apply a slow release fertiliser during spring. Mulch well to help retain moisture during dry periods.