Aeonium
'Poldark'
A compact form tolerant of winter conditions.
Deeply coloured fleshy foliage all year round.
Dry tolerant and low maintenance.
Botanical name Aeonium Poldark
Botanical name Aeonium Poldark
Plant uses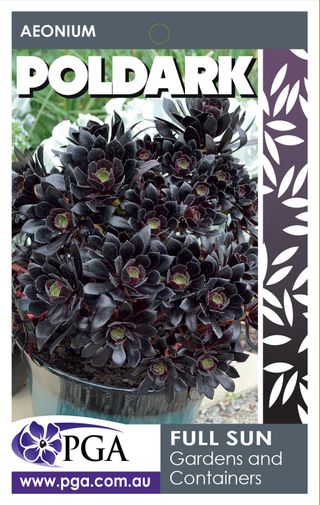 Containers and/or general garden use
Waterwise landscapes and garden borders
Fast growing for quick results
Year round interest for entertainment areas
Cultural care
Grows well in most soil types which are well draining.
Dry tolerant once established requiring little watering other than during extended periods of heat.
No pruning is generally required. Apply a slow release fertiliser during spring for optimum results.
Protect from frosts in colder regions.