Striking flowers in clear purple shade with high volume of blooms produced in spring. Further flushes contine throughout the warmer months.
Very compact and dense growth habits.
Low maintenance, dry tolerant and easy to grow.
Botanical name Salvia So Cool Purple
Botanical name Salvia So Cool Purple
Plant uses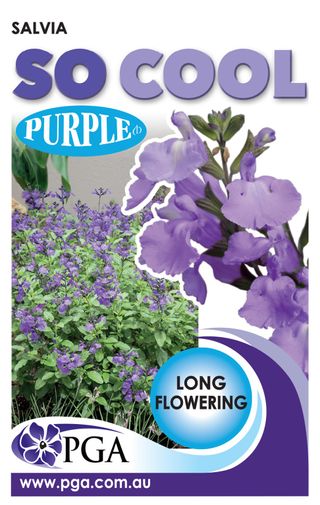 Containers and general garden use
Low maintenance areas
Fast results for new gardens
Ideal for small spaces or gardens
Cultural care
Grows well in most soil types which are well draining. Dry and frost tolerant once established. Prune after main flowering to encourage faster re-bloom and to maintain a neat habit. Apply a slow release fertiliser in
spring to improve overall vigour.