Brunnera
'Silver Heart'
Striking foliage colour for low light areas.
Tough for difficult areas.
Also great in containers or for edging pathways.
Botanical name Brunnera Silver Heart
Botanical name Brunnera Silver Heart
Plant uses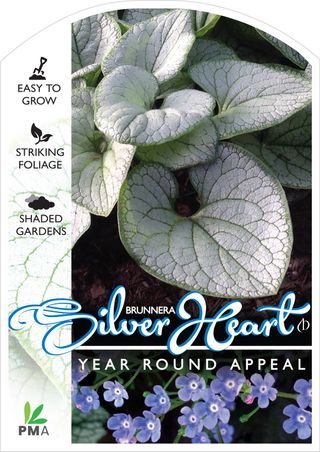 Outstanding in containers
Ideal for adding highlights to low light areas
Shaded pathways and garden beds
Mass planting for low maintenance areas
Stunning foliage addition to any garden
Cultural care
Water requirements are moderate. For best results, plant in well drained position in low light areas. Care should be given not to allow plant to dry out until mature. Fertilise after flowering and trim back older foliage to encourage fresh regrowth from centre.