Corydalis
'Blue Line'
A long prolific display of spur-shaped, metallic blue flowers can be produced from spring through to autumn.
Ornamental, soft fern-like foliage.
Ideal for bright colour in low light areas.
Botanical name Corydalis hybrid Blue Line
Botanical name Corydalis hybrid Blue Line
Plant uses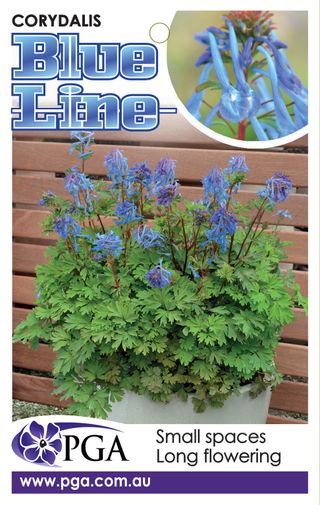 Great for modern pot or planter displays
Edging shaded paths, water features/ponds
Small or narrow spaces
Cultural care
Grows well in most soil types which are moist but well draining.
Easy to grow but should be given protection from hot afternoon sun.
No pruning is generally required other than to tidy if needed.
In very cold regions the plant may become herbaceous to return with vigour in the spring.
Apply a slow release fertiliser during spring.
Mulch well to help retain moisture during dry periods.