Pelargonium
'Fairy Pink'
Very long flowering and attractive foliage.
Fast and easy to grow.
Gardens and containers.
Botanical name Pelargonium Fairy Pink
Botanical name Pelargonium Fairy Pink
Plant uses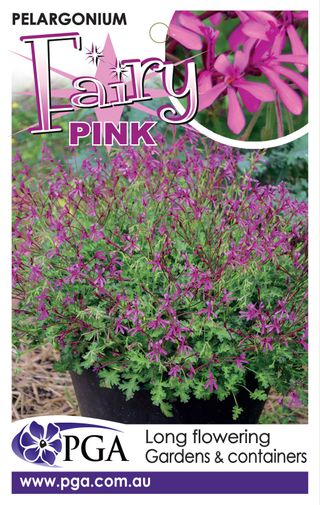 Containers or general garden use
Water wise garden designs
Edging or for front of mixed borders
Rockeries and wildflower style gardens
Cultural care
Grows well in most soil types which are moist but well draining.
Water requirements low once established.
Mulching around plant will help retain moisture during extended dry periods.
No pruning is generally required although removing spent flowers encourages further flushes.
Apply a slow release fertiliser during spring.
Frost tolerant.