Hebe
'Lady Ardilaun'
Colourful foliage all year round.
Dense habit ideal for shaping or hedging.
Hardy and low maintenance.
Botanical name Hebe Lady Ardilaun
Botanical name Hebe Lady Ardilaun
Plant uses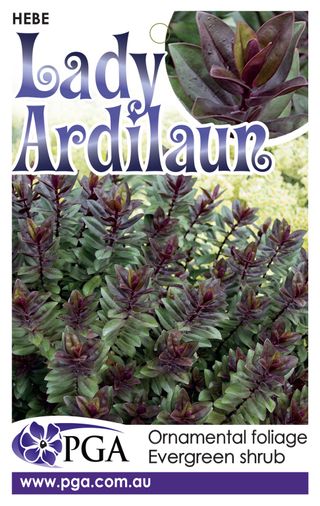 Looks sensational trimmed as a low hedge or topiary specimens repeated through a border
Contemporary or heritage style gardens
Grow in large containers for paved areas
Cultural care
Grows well in most soil types which are moist but well draining and in a sunny location.
Do not allow to dry out over extended periods of heat.
No pruning generally required but can lightly trim to shape in autumn.
An application of slow release fertiliser during spring would also be beneficial to overall performance.