Anemone
'Queen Charlotte'
Rose pink, semi-double flowers from late summer through autumn.
A neat variety with hardy evergreen foliage.
Ideal for colour in low light areas.
Botanical name Anemone Queen Charlotte
Botanical name Anemone Queen Charlotte
Plant uses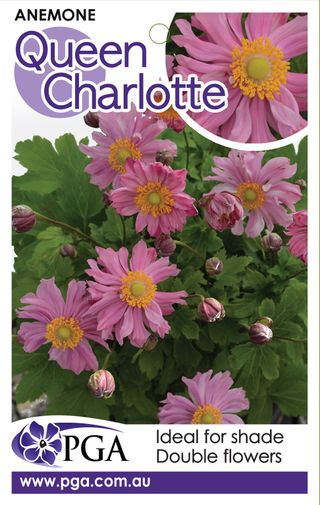 Ideal for mass of colour in cooler months
Mass plant in difficult sites such as beneath tree canopies or low light areas
Colour and interest for shady areas
Wildflower or cottage style gardens
Cultural care
Grows well in most soil types that are moist but well draining. Occasional long soaks during extended periods of heat is recommended.
No pruning generally required other than to tidy old flower stems or leaves.
Feed during spring with a slow release fertiliser for best results.
Mulch well to retain moisture during dry periods.