Dianthus
'Rebekah'
Masses of deep-red sweetly fragrant flowers
Trusted garden performance from world-leading breeding
Thrives in our hot Australian summer sun
Botanical name Dianthus Rebekah
Botanical name Dianthus Rebekah
Plant uses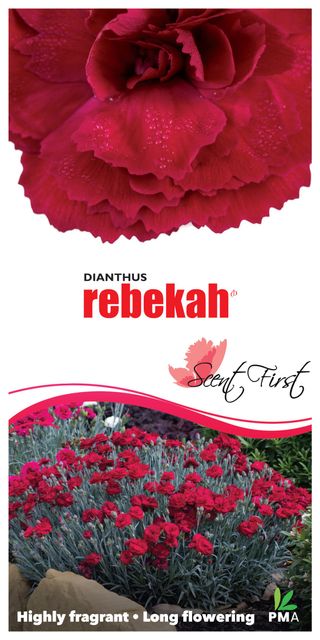 Fragrance & colour for entertainment areas
Containers, rockeries and general garden use
Edging, small or narrow spaces
Cut flowers for posies
Cultural care
Low maintenance and easy to grow in most soil types which are well draining.
Low water requirements once established needing only occasional deep watering during extended periods of heat. Mulch well to help retain moisture.
Pruning generally not required although removing spent flower heads encourages more profuse flowering. Apply a slow release fertiliser in early spring for optimum performance.