Hemerocallis
'On and On'
Long, repeating display of apricot coloured flowers through warmer months.
Large blooms and soft weeping foliage.
Water wise and very hardy.
Botanical name Hemerocallis On and On
Botanical name Hemerocallis On and On
Plant uses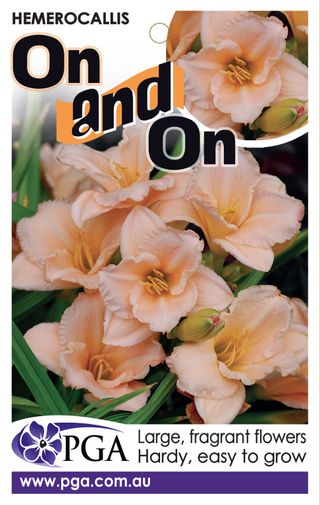 Mass plant for low maintenance areas
Fast growing for new gardens or filling bare patches in borders
Grow drifts of 3 to five plants amongst other dry tolerant perennials in either formal or cottage style gardens
Cultural care
Grows well in most soil types which are well draining.
Pruning generally not required other than to tidy older foliage whilst removing spent flower stems will help to encourage further displays.
Apply a slow release fertiliser during spring.
Mulch well to help retain moisture during dry periods.