Salvia
'Anthony Parker'
Long flowering and pollinator friendly.
Hardy and fast growing.
Water wise for gardens and containers.
Botanical name Salvia Anthony Parker
Botanical name Salvia Anthony Parker
Plant uses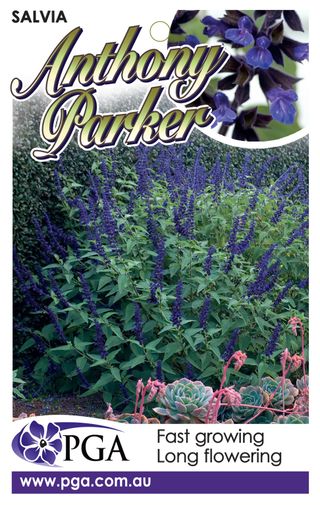 Water wise gardens
Flower borders
Ideal for adding bulk to borders
Mass plant for low maintenance areas
Fast results for new gardens
Cultural care
Low maintenance and easy to grow. Grows well in most free draining soils and is very dry tolerant once established requiring only occasional deep watering during extended periods of heat. Apply a slow release fertiliser in spring. Prune by half after main flowering period to tidy and again in early spring to remove old stems revealing new growth.