Pennisetum
'Purple Fountain'
Extremely dry tolerant
Low maintenance and easy to grow
Can be grown in large containers
Botanical name Pennisetum macrostachyum Purple Fountain
Botanical name Pennisetum macrostachyum Purple Fountain
Plant uses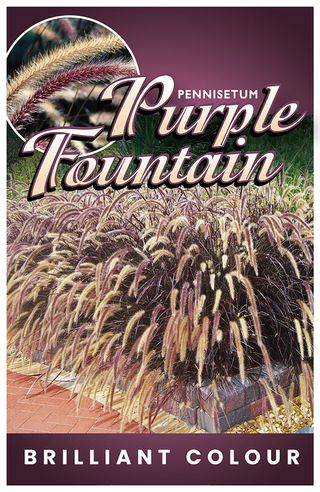 Excellent used as an accent plant in perennial garden beds and spectacular when used in mass plantings.
Can be grown in large containers for paved or decking areas.
Ideal for low maintenance areas, poolside landscapes, coastal zones
Cultural care
Grows well in most soil types which are well draining. Prefers a full sun location. Dry tolerant once established only requiring occasional deep watering during extended periods of heat. Feed in spring with a slow release fertiliser during spring. Protect from heavy frost. Prune back hard to mounded shape once new growth begins to appear in late winter to early spring.