Salvia
'Aztec Blue'
Captivatingly vibrant, true blue flowers.
Pollinator friendly plant.
Water wise for gardens and containers.
Botanical name Salvia sinaloensis Aztec Blue
Botanical name Salvia sinaloensis Aztec Blue
Plant uses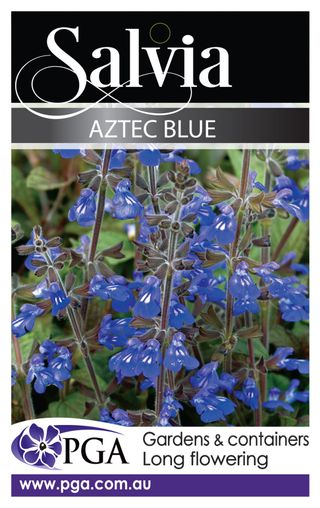 Low growing, this highly ornamental plant should always be kept to the front of a garden bed or perennial border to be best appreciated. Flower and foliage colour is particularly complimentery to soft shades of either pink or yellow but can be worked into many varying colour schemes.
Group plantings at the base of roses is a particularly attractive use of this unique little plant.
Cultural care
For best results, flowering and foliage colour, choose a sunny site in free draining soil. A herbaceous perennial in cooler climates but generally foliage will remain year round and can be trimmed by half during winter months.
An application of slow release fertiliser in spring is recommended. Removing spent flower stems will encourage further flowering.