Nepeta
'Lemon Nip'
Grows well in most soil types
Great in full sun
Easy for beginners
Botanical name Nepeta cataria citridora Lemon Nip
Botanical name Nepeta cataria citridora Lemon Nip
Plant uses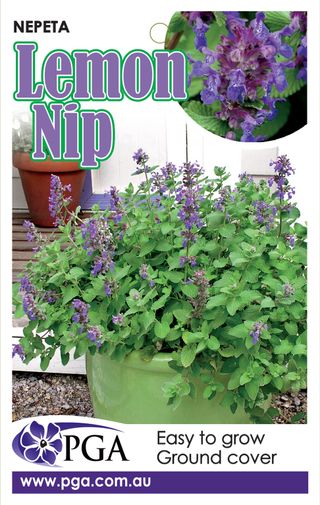 Containers and general garden use.
Sensory or aromatic gardens.
Create soft edging along paths and drives.
Members of the catmint family have also been used as pest repellents.
Makes a terrific under planting for roses.
A useful plant for those establishing new gardens or anyone needing fast results with low maintenance requirements.
Cultural care
Catmints grow well in most soil types given good drainage with plenty of sun. They are a useful ornamental shrub for gardeners living in coastal regions also. A decisive prune of up to half its size after the first main flush will induce a second flower display which will carry on through into autumn. Performs best in a sunny location with well drained soil becoming drought tolerant as it establishes.