Erigeron
'Sea Breeze'
Fast growing and showy plant forming a dense, low mat of foliage.
Large, pink daisy-like flowers over warmer months.
Water wise and great in containers as well as gardens.
Botanical name Erigeron glauca Sea Breeze
Botanical name Erigeron glauca Sea Breeze
Plant uses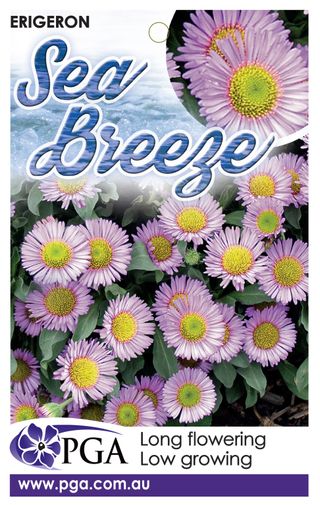 Ideal for containers and small gardens
Will cascade over walls and down embankments
Wildflower, cottage or natural style gardens
Mass plant for low maintenance areas
Attracts butterflies and other pollinators
Cultural care
Grows well in most soil types which are well draining. Dry and frost tolerant once root system is established. No pruning necessary other than to tidy if required. Removing spent flowers can also prolong flowering period. Apply a slow release fertiliser during early autumn. Mulch well to help retain moisture during dry periods.