Cuphea
'Tiny Mice'
Long flowering of unique and brightly coloured flowers.
Water wise and tolerant of seaside conditions.
Great for containers, baskets or general garden use
Botanical name Cuphea llavea Tiny Mice
Botanical name Cuphea llavea Tiny Mice
Plant uses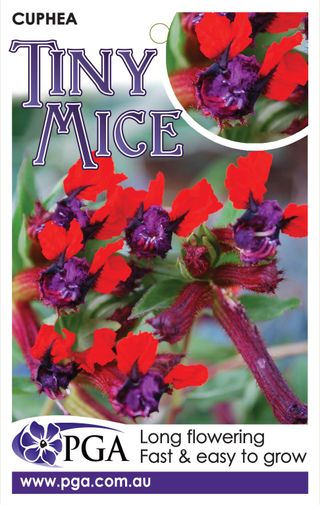 Containers, baskets or general garden use
Spillover plant for rockeries or retaining walls
Edging or for front of mixed borders
Ideal for coastal zones and poolside landscapes
Cultural care
Prefers a full sun location but will tolerate low light areas.
Grows well in most soil types which are moist but well draining.
A light application of complete fertiliser and pruning to shape should be carried out during the warmer months. Mulch well to help retain moisture during dry periods.