Ceanothus
'Blue Pacific'
Stunning, intensely blue flowers.
Very hardy and water wise.
Pollinator friendly shrub.
Botanical name Ceanothus Blue Pacific
Botanical name Ceanothus Blue Pacific
Plant uses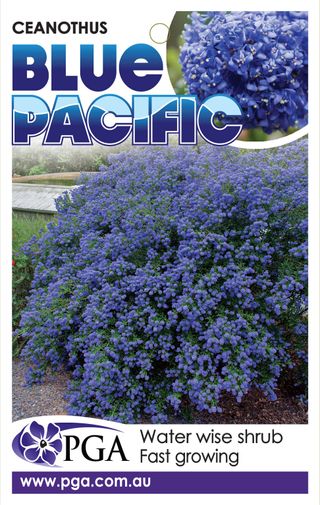 Fast results for new gardens
Informal hedging
Ideal for coastal regions where is tolerates salt laden winds
Very tough for low maintenance, low water use gardens
Cultural care
Grows well in most soil types given good drainage. Once established it is very dry tolerant requiring only the occasional deep watering during extended periods of heat. Regular pruning is recommended after main flowering to maintain compactness and prolific flowering. Apply slow release fertiliser during spring.