Arctotis
'Silverdust Glow'
Forms a tight and low mound
Tolerant of dry conditions
Ideal for low maintance areas
Looks stunning when mass planted
Botanical name Arctotis Silverdust Glow
Botanical name Arctotis Silverdust Glow
Plant uses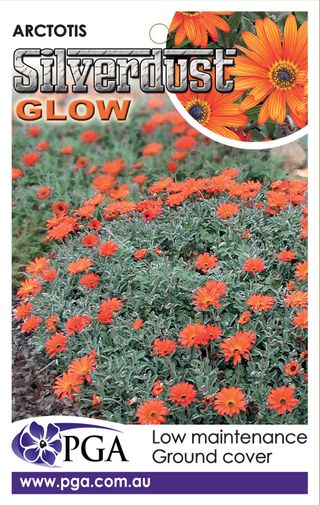 Mass plant low maintenance areas.
Fast results for new gardens.
Will spill over retaining walls and embankments.
Suitable for containers or general garden use.
Cultural care
Low maintenance and easy to grow.
Dry tolerant once established requiring only occasional long soak during extended periods of heat.
Grows well in most soil types which are well draining. No pruning is required. Feed in late spring with a slow release fertiliser.